LIANG CHI INDUSTRY PHILS., INC. was incorporated in August 1979 and was appointed by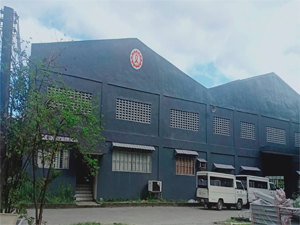 LIANG CHI INDUSTRY CO. LTD., of Taiwan, as its exclusive distributor of Liang Chi Cooling Tower in the Philippines.
In 1992, in cooperation and joint business venture with Liang Chi Industry Co. Ltd., LCIPI built its plant in Taytay, Rizal for the manufacture of the standard bottle type FRP cooling tower (Model: LBC) and at the same time, as the exclusive distributor of other Liang Chi products,  parts and accessories.
Over the past 30 years, Liang Chi brought to the Filipino people the "total quality product and satisfaction" as they continue to pursue their services particularly on the production of Cooling Tower Products. Now, Liang Chi is a leading company in the world market on the production of cooling tower. It offers various types of products cooling tower: bottle type, and rectangular, single and multi-cells, induced draft counter flow and crossflow, FRP ice can cover, spare parts customer-built pumps turnkey projects.
LCIPI is the only cooling tower manufacturer fully equipped to service its installations, done by highly qualified professionals and competent technicians and engineers trained locally  and abroad to consistently course the technical operation and ensure craftsmanship and efficiency.
With more than 30 years of technological experience in the cooling tower industry, its cooling tower products are widely used in the industries and are continuing to earn high reputation, as they devote to ensuring high product quality, excellent technical and customer services, and product innovation. The manufacturing facilities in China are ISO certified to ensure that customers get high-quality cooling tower systems.  Meanwhile, series of products have been praised as reliable products, various honors are enough to prove that Liang Chi Cooling Towers have advanced technology and excellent quality.
Liang Chi Industry Phils. Inc. continues to carry out the policy of "total quality product and satisfaction" for the Filipino people to maintain Industry standards. Liang Chi Chemicals and Services division was established to serve the water treatment chemical requirement of commercial and industrial firms engineering maintenance specifically cooling towers, chillers, condensers and boilers.
LCIPI also established its Vis-Min office to cater to cooling tower installation and chemical treatment requirements in Visayas and Mindanao. Its water treatment approach is in line with the preventive maintenance requirement of cooling towers, boilers, and condenser or chiller equipment. LCIPI also conducts non-destructive investigation of cooling tower and boiler installations using a state-of-the-art water testing laboratory analysis method and camera system to formulate a comprehensive solution to address cooling tower problems such as scale and corrosion, algae formation and fouling, while taking into the consideration the possibility of deterioration of the equipment. Its ultimate goal is to formulate a custom-tailored solution for every single requirement of the client, keeping in mind an ecological friendly and safe operations for all equipment operations.
Liang Chi Company Profile Video